Skip to Content
Home Heating Solutions from Web-Pro L.P. Gas in
Kiel, WI
Since the addition of propane to our line of services in 1991, Web-Pro L.P. Gas has been providing homeowners throughout Kiel and the surrounding area with reliable, safe, and affordable propane tank systems to heat their homes. As your one-stop-shop for all your propane needs, we offer propane tank system installation, refueling, and inspection. During the winter, the average temperature throughout Wisconsin is 40°F and below. So, it's essential for the safety of your family to have a reliable heating system and a team that will work tirelessly to ensure your family is safe and comfortable. While other homeowners face increased oil prices, you can feel confident that your home's energy bill will be affordable. Contact our team today to get started on your propane system installation.
Home Heating Systems in Kiel, WI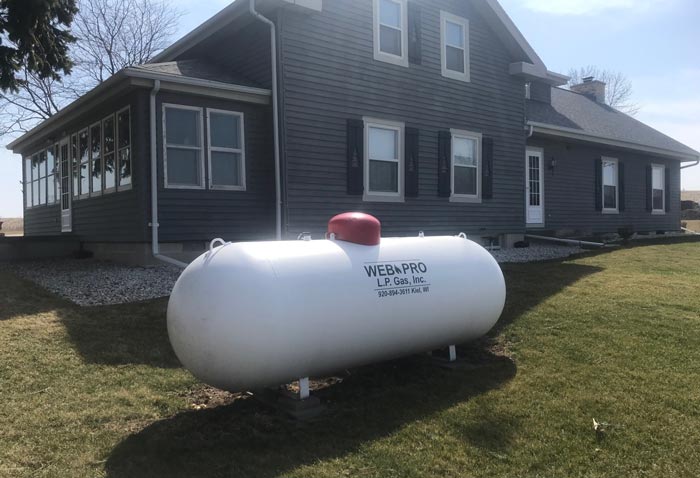 Above Ground Systems Available
Weber Oil Company Inc can install an above-ground propane system for your home. We offer a wide variety of sizes to fit your home's needs, including a 57-gallon tank and a 120-gallon tank. When you choose us for your propane system installation, our team will meet with you to determine your home's propane heating needs and make a recommendation on the right system for you. You can always trust that our knowledgeable and friendly technicians have your family's best interests in mind.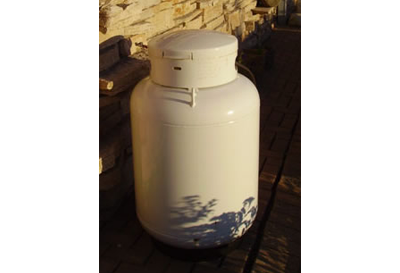 Small Appliance Systems Available
For homeowners looking to use propane heating for a single appliance in their home, our team can help. We offer small appliance propane systems that are easily installed outside of your home. Our small appliance systems run a variety of single appliances in your home, including clothes dryers, stoves and ranges, water heaters, and more. Weber Oil Company Inc is available to provide propane refill for all of your propane systems.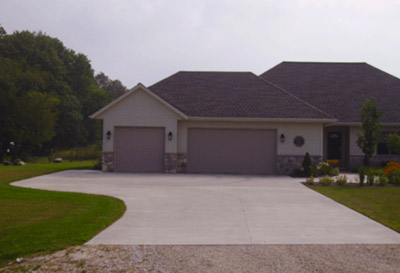 Underground Tank Systems Available
We offer underground propane system installation for homeowners who want to keep their property clear of their propane utility. With an underground propane tank, your home's heating system is virtually unnoticeable. An underground installation is ideal for homeowners that use more than 600 gallons of propane a year and have a large propane tank. We will complete both the excavation and installation of your propane system. Speak with our propane technicians today to learn more about if our underground tank system is right for you.