Skip to Content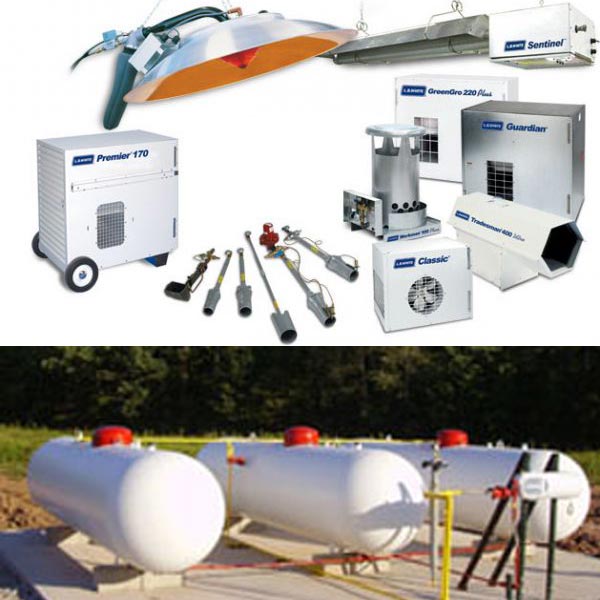 Agricultural Propane Gas Systems in Keil, WI
Weber Oil Company, Inc. Provides Gas Systems for Your Farm
At Weber Oil Company, Inc., we're here to help fuel your farm more cost-effectively. In partnership with our propane division, WebPro L.P. Gas, Inc. we can install agricultural propane gas systems for farmers in Keil, WI. Our systems will allow you to power your farm, home, and any other structures on the property. Propane can be used across your farm, providing power and heat to assist in the care of livestock, crop drying, and more. Due to the high efficiency of this alternative fuel, propane-powered agriculture offers increased productivity and profitability for your farming business. Partner our team to install a powerful and clean-burning propane gas system at your farm. Please contact us today for additional information.
What Can Weber Oil Company, Inc. Do for My Farm?
The team at Weber Oil Company, Inc. provides a range of services to help our agricultural customers build better, more efficient farms. Our propane division, WebPro L.P. Gas, Inc., works directly with farmers wanting to implement propane power on their property. We fully understand that every farming operation is different and has its own unique needs. For this reason, we take the time to get to know more about your farm, the products you produce, and how you work daily. We then take all this information to build you a custom propane solution to meet your needs. At your property, we can:
Design custom-fit propane gas systems to serve the needs of agricultural and horticultural farms
Install temporary propane tanks for a variety of farm needs
Provide propane delivery customized to your needs and schedule
We Offer Propane Gas Systems for a Variety of Applications
Every farm has different needs and uses various equipment to make the operation a success. For many farms, heat is necessary to keep livestock warm, grow plants, or heat water. Propane is one of the most versatile types of fuel available and can be used to help you create the heat you need for daily operations at your farm. We install and service infrared, forced air, and radiant heat systems, ranging from 30,000 to 325,000 BTUs. You can count on our professionally trained technicians to offer dependable service. Please continue reading to learn more about our propane systems and how they can provide heat for your farm.
Milk House or Parlor Heat
Though cows and other livestock can withstand cooler temperatures, the harsh winter conditions and sub-zero temperatures in Wisconsin can be a bit too extreme at times. Our propane systems are an excellent option to provide a warm, dry place for your animals when the weather gets too harsh. Not to mention, they can keep milk houses at a comfortable temperature for your workers. You can also use our heating systems to heat water to sanitize milking parlors or provide warm baths for horses.
Greenhouse Heat
Greenhouses need a reliable heat source to create ideal conditions for plant growth at nurseries and other horticulture businesses. A propane gas system provides an excellent, cost-effective, and environmentally friendly way to heat your greenhouses. Propane greenhouse heaters can function at 99% efficiency while also keeping your facilities clean and sanitary. Because these systems burn less fuel and burn it cleanly, you'll spend less on heating costs, allowing your nursery to run profitably from month to month.
Corn Drying
When harvest time comes, you've got a lot to get accomplished on your farm. You have to ensure all the crops you harvest are appropriately dried to meet market specifications, which means you need reliable corn or grain drying system. We can install a propane crop drying system that will effectively and evenly dry crops. Not to mention, these systems allow you to get the job done quickly and are more efficient, using less fuel and producing less waste. Simply put, propane systems will enable you to run a cleaner, more environmentally friendly farming operation. Allow us to install a custom propane crop drying system at your farm.
Water Heating
Hot water is a necessity for any farming operation. If your farm is located in a rural area where natural gas isn't accessible, propane may be the best option to heat water on your property. Our team can ensure you have access to the fuel you need to heat your water, dry your crops, and warm your buildings. Propane water heaters are also a more efficient choice, using less energy, costing less to operate, and creating fewer emissions than electric models. Our team will be able to install a propane system to safely and effectively heat water for use at your farm.
Why Use Propane on Your Farm?
Rural America has been taking advantage of propane's versatility for a hundred years or more, and it's still a popular choice for farmers today. Propane provides a clean, reliable, and efficient fuel source to agricultural operations across the country, helping farmers care for livestock, plant, harvest, and dry their crops, and heat their water. Our team can help you install a propane system at your property, allowing you to fully reap all the benefits it provides. Farmers in Keil, WI continue to choose propane to power their farms because it:
Saves money because it burns more efficiently
It burns cleaner and produces fewer emissions
Is a reliable form of power
Offers flexibility and can be used for several tasks
Is American made
Allows for easy refueling
Contact Us Today
Are you interested in learning more about the propane systems we can install? If so, please reach out to our team today. We can answer any questions you may have and help you find a propane solution to meet the needs of your farm. Give us a call today!