Skip to Content
Fuel Service in Kiel, WI
Weber Oil Company, Inc. Keeps Your Fuel Supply Going
Weber Oil Company, Inc. has a superb reputation for excellence stretching back to 1969. Our company provides solutions to clients looking for ways to defeat inefficiency and simplify their operations. We deliver safe and reliable fuel service to Kiel, WI residential and commercial clients. Transporting, storing, and delivering fuels must be done carefully, but our drivers and team members know how to do so. We remain committed to your satisfaction, safety, and convenience. Our staff is always a phone call away, and we always arrive on-time for deliveries. Lastly, we are registered with the state and federal government as an ultimate vendor for tax-exempt customers. Contact us today if you want to schedule a delivery.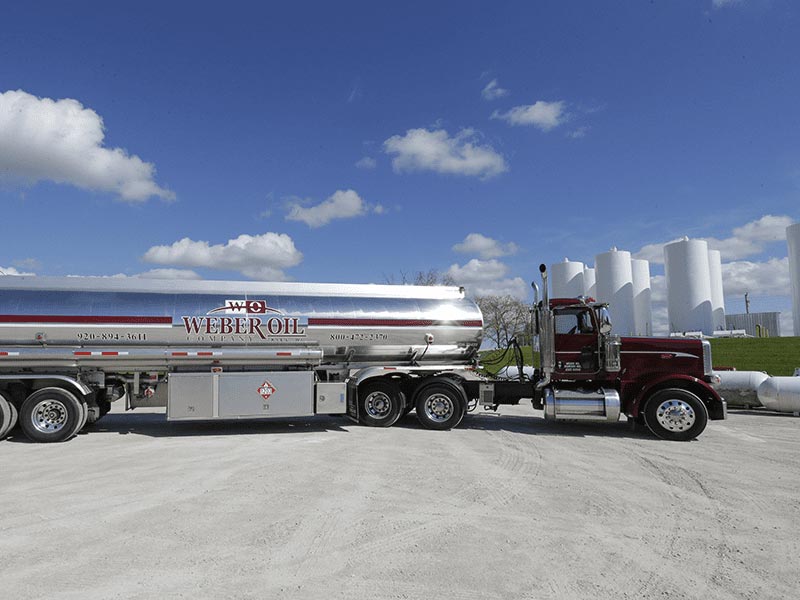 We Place a Premium on Customer Satisfaction
At Weber Oil Company, Inc., your comfort is our priority. We want to create a hassle-free experience for you – one that allows you to refocus your efforts toward growing your company. When you work with us, you can count on our team to work tirelessly on your behalf. We offer budget plans, which can help startup businesses or companies who have hit a rough patch. We provide portable tanks, and our company accepts all major credit cards for your convenience.
We Provide Fuel Bidding Services
We proudly serve customers operating outside of Kiel, WI. Our service area includes Manitowoc, Calumet, Sheboygan, and Fond du Lac counties. If you own a commercial property and are looking for a new way to handle your fuel-related needs, then contact us today. We have the experience, expertise, and enthusiasm needed to address the problem and find a customized solution. We also bid on tank wagons or transport loads of fuel on behalf of our clients.