Skip to Content
Weber Oil Company, Inc. Offers the Best Lubricants
Weber Oil Company, Inc. is dedicated to providing world-class service to a variety of industries. As an official TOTAL Lubricants distributor based in Kiel, WI, we offer high-quality lubricants to our customers. TOTAL is one of the largest fully-integrated oil and gas companies in the world. They maintain activities in over 150 countries, delivering researcher-backed products to customers across the globe. We're proud to sell TOTAL Lubricants to our customers. Our products help maintain the efficiency of automobiles and fleets, professional racing, industrial systems, and more. To learn more about how we can help your business, contact us today.
TOTAL Lubricants for an Endless Array of Sectors
Customers can use our lubricants in numerous settings. Because we work with high-quality products, they can expect them to perform. We provide exceptional lubricant and oil products for the following industries:
Commercial
We offer oils and lubricants for many reasons, including fleet services. Commercial clients who have a fleet of trucks should do everything they can to avoid costly repairs. No matter what you need our lubricants for, you can be sure they will keep your engines well-oiled and taken care of, no matter how much you use them.
Agricultural
From corn threshers to on-site storage machinery, agricultural clients have a lot to maintain. We want to make it easier. TOTAL lubricants are perfect for agricultural clients. We provide a wide range of products, each of which can maximize your overall product output and reduce maintenance and repair costs.
Industrial
Every industrial sector is unique. We understand your needs may vary from our other clients, and TOTAL allows us to deliver products that address your requirements. You have deadlines and expectations to meet, and our lubricants will keep your machinery running smoothly and efficiently. Optimizing your productivity is the best way to enhance your bottom line and satisfy your customers.
Food Grade
We're proud to distribute TOTAL's food-grade lubricant, Nevastane®. TOTAL designed Nevastane® to work specifically within food production environments, enabling producers to deliver their products within local, state, and federal laws and regulations. At Weber Oil Company, Inc., we want to guarantee excellent food safety and efficient production at the same time.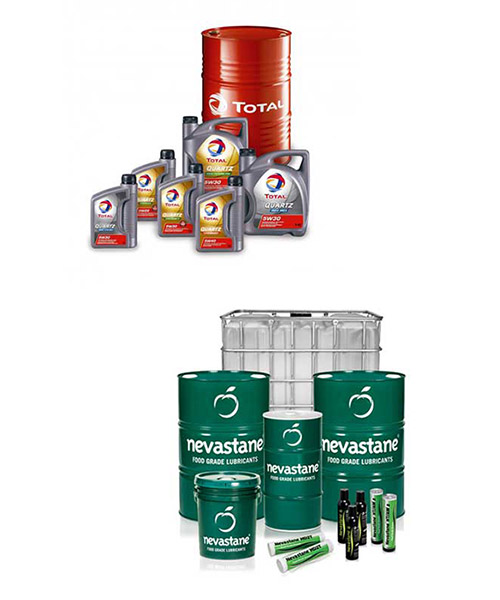 Why You Should Choose Weber Oil Company, Inc.
Weber Oil Company, Inc. wants to make sure your business operates smoothly. Since 1969, we've used our in-depth knowledge of lubricants to keep our clients' machinery from breaking down, protecting engines, and enhancing productivity. Along the way, we learned a few things. We discovered ways to make our customers' lives easier by honing our on-time delivery processes. We continuously learn new ways to guarantee customer satisfaction, safety, and happiness. Most importantly, we consistently put our methods into practice. As a family-owned and -operated company, we understand the importance of person-to-person relationships, so we strive to strengthen bonds with our customers. Working with a local company like ours provides you with numerous benefits, such as individualized attention and lower prices. Most importantly, we invest in your success.
We Offer Multiple Delivery Methods
Each of our clients is unique, and we sincerely desire to accommodate their needs. We designed our lubricant services to cater to our customers, enabling them to transform their business and serve their clientele. To that end, we dedicate ourselves to presenting you with options. For instance, we sell lubricants in bulk. Purchasing in bulk can be significantly cheaper if you use large quantities of lubricant. We also specialize in delivering totes, drums, kegs, pails, sprays, aerosols, and cartridges to our customers. Give us a call today to learn more about which delivery method is best for your business.
Our Extensive Service Area
With our mutual commitment to quality and world-class service, you can be sure that you are getting top-quality products when purchasing TOTAL Lubricants from Weber Oil Company, Inc. We dedicate ourselves to providing our services to as many commercial, industrial, agricultural, and food-grade clients as possible. Our service area reflects our willingness to travel. We offer exceptional TOTAL Lubricant products to clients operating in Manitowoc, Calumet, Sheboygan, and Fond du Lac counties. Contact us today to learn more or to schedule a delivery.
With our mutual commitment to quality and world-class service, you can be sure that you are getting top-quality products when purchasing TOTAL Lubricants from Weber Oil Company, Inc.
Available In:
Bulk  |  Totes  |  Drums  |  Kegs  |  Pails  |  Sprays & Aerosols  |  Cartridges